GUIDE My best tips for Camino Primitivo
Primitivo is a gorgeous camino. Let that be said. And … you can do it! The view makes up for the many up- and downhills
Camino Primitivo is probably the one camino that scares most first time pilgrims. Nevertheless, be brave – this isn't mountain climbing nor an inhumane trek. And no matter what it is worth every adversity. Camino Primitivo is referred to as "The Original Way" because it is the oldest of all the camino routes found in Spain. It crosses the Cantabrian mountains, and is famous for its many breathtaking panorama views and infamous for its unpredictable weather.
How difficult is the Camino Primitivo really, and how long?
The biggest hurdle on the Camino Primitivo is the weather – days with heavy rain, weather that changes in a minutes, thunder storms, dense fog (dense as in you can get lost in it – just like a whiteout in the snow). And then there are the vertical heights, that show up when you cross the Cantabria mountains. There is a cumulative vertical rise of around 8300 meters, both up and down the varied terrain, stretching along the 319 kms trek, which most Camino pilgrims split into somewhere between 11 and 16 stages.
On the other hand, the descents are flat and moderate and the terrain is (mostly) of good quality. The stretches that were weakened by rain have been changed to better gravel roads. I tried running downhill to try to spare my knees – but I could still feel my two year old knee injury raise its ugly head. To take care of my knee I use this tecnique going downhill:
How many stages does the Camino Primitivo have?
Depending on your general stamina, you may need additional breaks or shorter stages on this trek compared to the other caminos. I had planned 13 stages, but was able to finish it in only 11. I met many who had needed 15 stages and one who had 16. Here are my Camino Primitivo stages.
Regardless of the stages, this route is one during which you should be very aware of weight. I have seen problems that I thought were impossible, after just a few trekking days, all due to a backpack weighing over 10 kilograms, and new shoes!
What is so special about the Hospitales route?
If you, like me, walk long stages, you have a choice on the 4th day: Up the mountain on the Hospitales route or down through the valley on the route Pola de Allande.
The Hospitales route passes ruins of three old pilgrim hospitals – giving it its name. This route is almost legendary for the Camino Primitivo. I thought it was due to its technical difficulties but that is not the case. It is the weather that is problematic and tricky, and it is important to check the forecast thoroughly and carefully before leaving the town of Borres heading toward the destination town Berducedo. Let other pilgrims know which route you are taking, so they know where you are in case of an emergency.
The path over the mountain is not as well marked as other paths, people get lost in the fog and it is cold up there, so have an extra layer of clothes at hand. You will be walking with horses and cows making it a very special and beautiful experience. The alternate route down Pola de Allande was a disappointment to all who chose it, because the weather turned out good on the mountain, and the albergue in the valley is not so good.
When I walked the hospitales route a car was parked around halfway up the route, and I think it was an evacuation car, should the weather turn on the pilgrims. So if you are unlucky, I am sure you will be "found" but be smart – if the weather forecast is iffy, the valley route is necessary and wise.
Are there a lot of asphalt roads on the Camino Primitivo?
Mostly the routes on the Camino Primitivo are on varied and soft off-road paths:
Unfortunately, I do think that Camino Primitivo has a long, hard and very boring asphalt trekking day from Lugo to As Seixas. It is hard due to the asphalt, not the elevations.
Isn't it irritating to have to join the Camino Francés?
In the town of Melide, 50 kms before Santiago de Compostela the two caminos merge – Camino Primitivo meets the much more crowded Camino Francés and continue together toward Santiago de Compostela. This means, and depending on your stamina, you will finish the Camino Primitivo in 1-3 days on the Camino Francés. It is a huge contrast to the calm of Primitivo. You are suddenly part of the minority. But still I walked in peace and quiet for a day and half on the Camino Francés both during the afternoon and morning (and this was in the beginning of June 2017). So… there was no need to worry. Just have a look at one of the closed bars I passed by: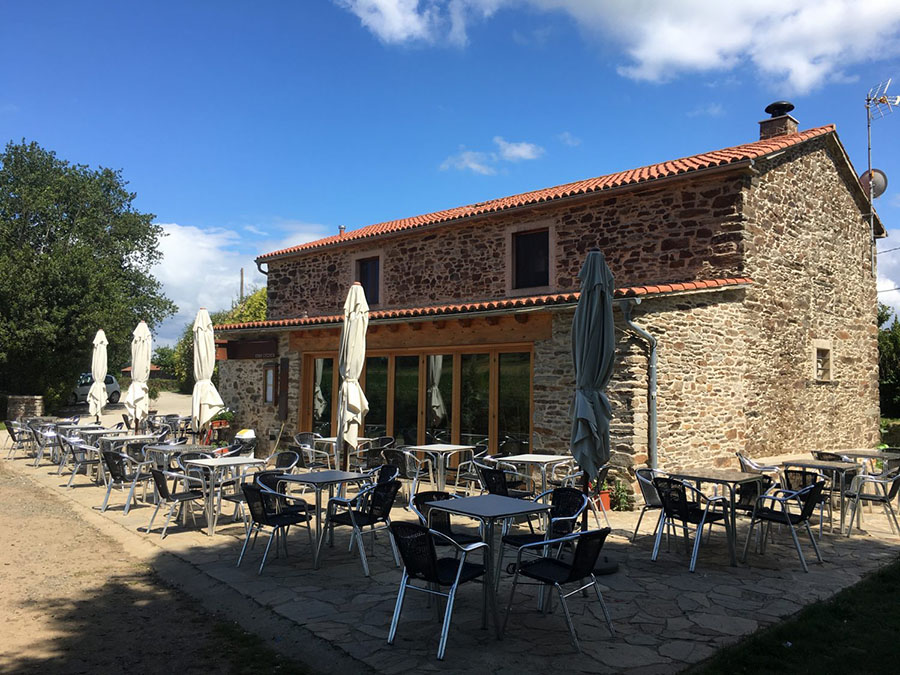 What is the price for a night at the dormitory and are there vacancies?
I paid 6 euros for one night at the municipal albergue and 11 euros for a night at a private albergue all the way on the Primitivo route until merging with Camino Francés, where the prices were between 12 and 16 euros. There were no overbookings, at least I didn't hear of any, in the period between May and June 2017 except at Castro – where the kind host offered the pilgrim in excess a free tent and blankets. Before heading to bed we did however find an empty bed that she then was offered.
On Francés I did experience overbookings at a private albergue and at a  hostel, but it was OK to walk an extra 12 kms to the next one.
Are there blankets?
All albergues in the region of Asturias usually have blankets. All municipal albergues in Galicia have had their blankets removed, so I had to buy a blanket.
Are there bedbugs on Primitivo?
Yes, at times there are bedbugs, just like on any other vacation.
During my pilgrimage, I met one pilgrim who had bedbugs. I shared a bunk bed with her, and didn't get infested myself. We informed the hosts and they sprayed her bag when she arrived. There was one albergue closed due to bedbugs.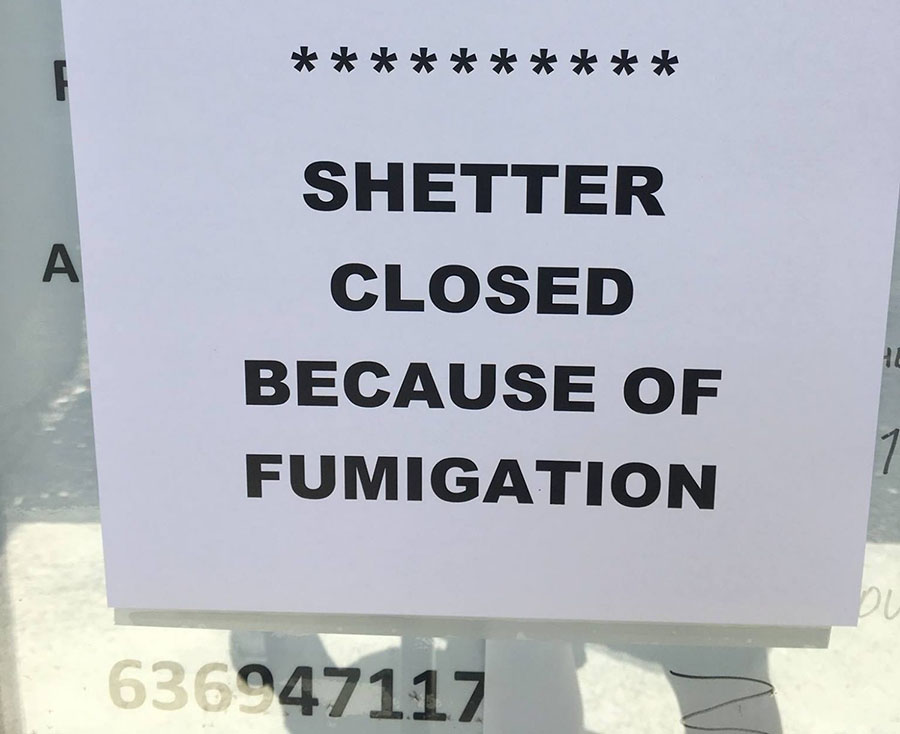 Alternative routes on the Camino Primitivo
Older guides and websites mention alternate routes on Primitivo. There is one where you can cross over from Lugo to Norte, however the tourist office does not recommend this at all – there is a wrong marking on the route and you end up walking in circles.
There is also an old route that merges with Camino Francés as early as Palas de Rei (before Melide). This isn't marked nor used any more.
Between Padrón and Castroverde you come across the official and new kilometer markings pointing in opposite directions. There are three places where you have to choose, without knowing what it is you are choosing. You can see this as choices that don't have huge consequences, it will all be fine in the end.
What shops and watering possibilities can I find on the way?
The Hospitales route has the longest stretch without services or water. You need to pack plenty from the small shop in Casa Ricardo in Campiello. There is nothing in Borres which is the last little space you pass before the Hospitales route begins. Some days you may have to walk 14 kms (maximum) without any services nor morning coffee (!), but it won't be more than that.
Apps for Camino Primitivo?
I used Wise Pilgrim Primitivo. It hasn't been updated in a long time, so the routes had services that the app hadn't registered. The app was a tad bit better than no app at all.
Arriving at Oviedo – that start town – on Camino Primitivo
When it comes to Primitivo I would recommend that you buy your "to-ticket" ahead of time and your return just a few days before you decide to return home. It is hard to know exactly how long your trek will be on the Primitivo Camino due to its many hills and steep inclines.
Camino Primitivo begins in Oviedo – so the easiest and often cheapest way to go is to fly via London to the nearest airport, Asturias. Saturdays are usually the cheapest days to fly out. Go see the cathedral in Oviedo, it is worth your time.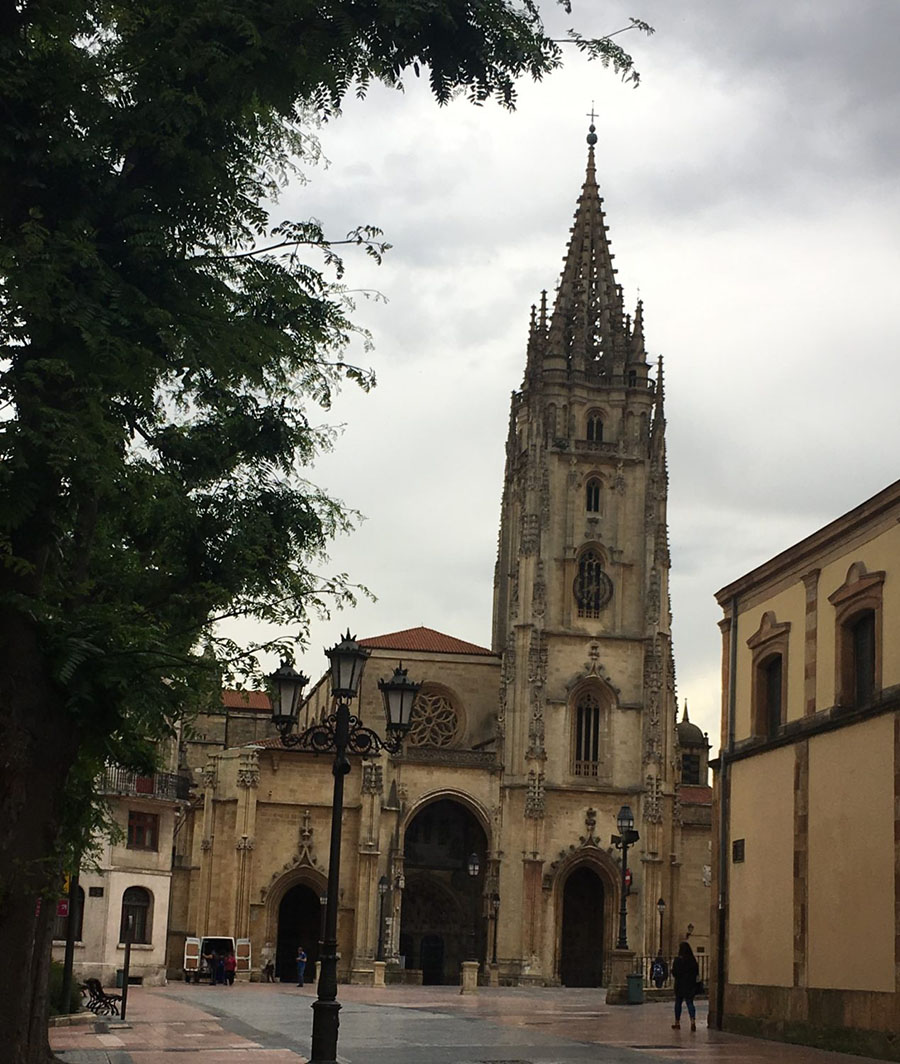 Or else fly to Madrid – just remember it is around 5 hours by car to Oviedo. I got a lift a la GoMore from Madrid to Oviedo for 20 euros via the website www.blablacar.es. It is about half the price of a bus ticket. You have the best chances of a ride if you arrive Thursday or Friday when many Spaniards drive home from work in Madrid. It is a lot fun driving for 5 hours with a local.
Arriving late to Oviedo?
The albergues close at 10 PM. If you arrive later than that, I recommend you stay at Hotel Favila Oviedo (commercial link). The reception is open 24-7. It's in the old town. 35 euro for a double room.