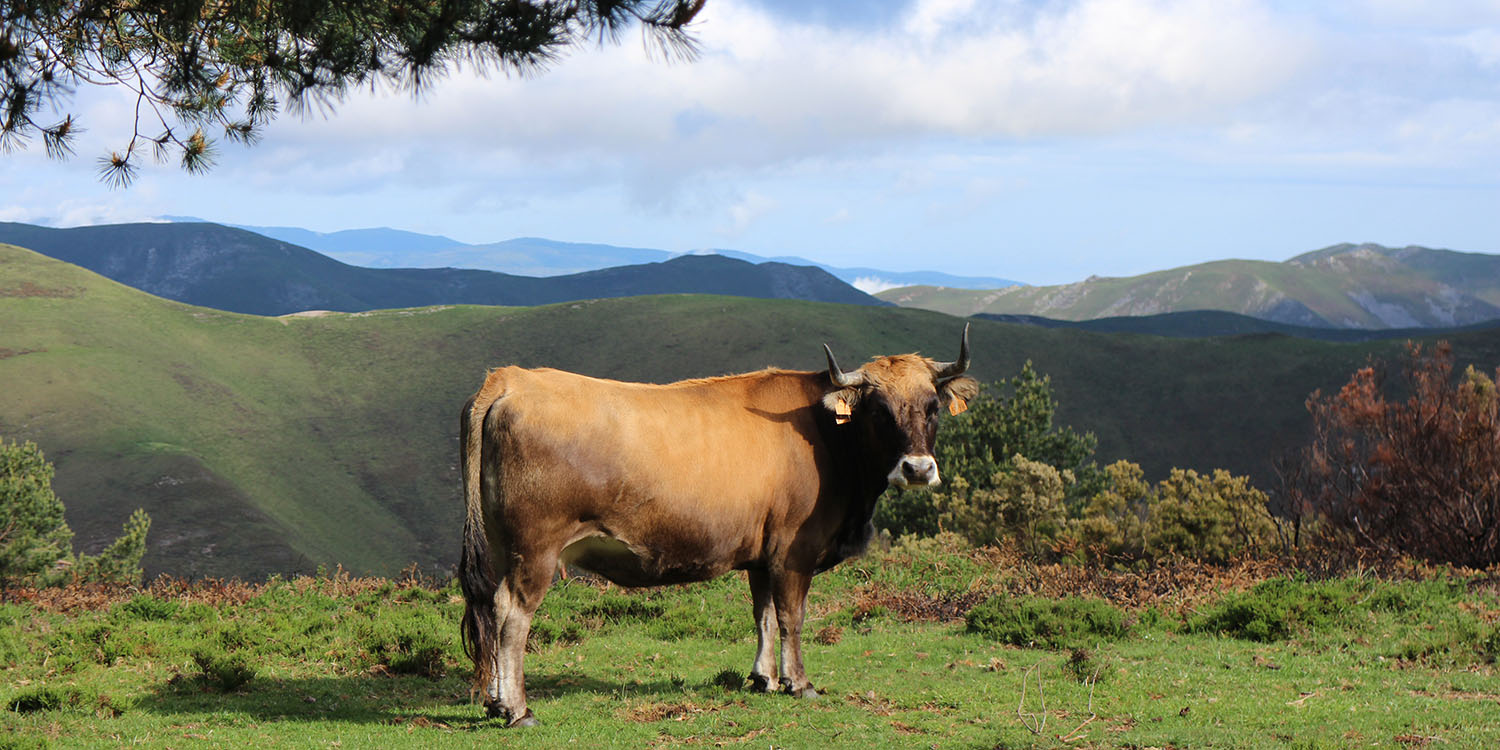 * This article contains commercial links – read more below
STAGES The hills of Camino Primitivo
Here are my best tips for enjoyable stages on the Camino Primitivo. They're perfect for you who prefers long walks, but can easily be divided into shorter stages
The stages safely get you to Bodenaya on day three – an absolute must stop and stay and the best albergue of the Camino Primitivo. The stages give you a good start on the Hospitales route as well, which you reach on day four. A lot of the hamlets in our stages are the less travelled by ones. By not choosing the obvious stages from the guide book, you end up having a bit more peace and quiet
1. Oviedo – San Juan de Villapañada 25 kms
2. San Juan de Villapañada – Bodenaya 29 kms
3. Bodenaya – Campiello 28 kms
4. Campiello – Berducedo 27 kms
5. Berducedo – Castro 26 kms
6. Castro – Padrón 22 kms
7. Padrón – Castroverde 33 kms
8. Castroverde – Lugo 22 kms
9. Lugo – As Seixas 36 kms
10. As Seixas – Salceda 41 kms
11. Salceda – Santiago de Compostela 30 km
Total distance 319 kms
First night's stay
I arrived really late to Oviedo – after midnight. Hotel Favila Oviedo (commercial link) is cheap and ok, and the reception is open 24/7. Next time I will try the very local Hotel Ovetense (commercial link) which my Spanish friend has recommended warmly. And they have good coffee!

Oviedo – San Juan de Villapañada
1st stage 25 kms via Grado
The albergue in San Juan de Villapañada has magnificent views of the Galician countryside. Host Domingo rigidly keeps the house in order in his peculiar half-controlling, half-loving way. I'd choose this albergue instead of the one in Grado because of the nice rural surroundings in the hills.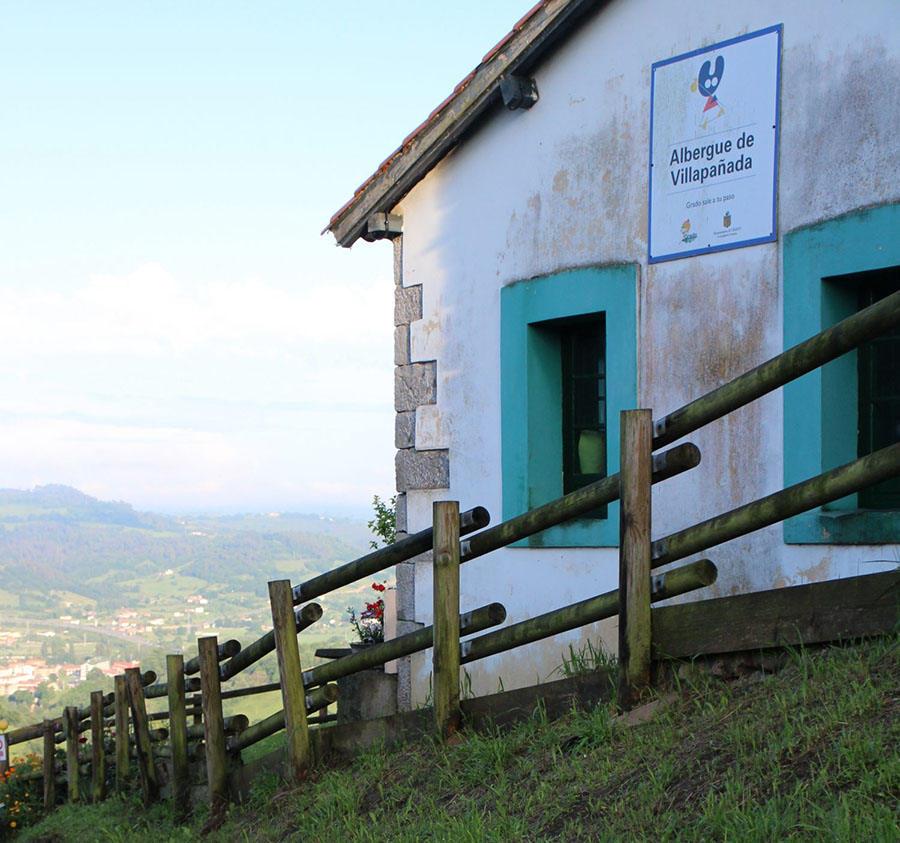 If you prefer a shorter first stage, you can stay in Escamplero overnight.

San Juan de Villapañada – Bodenaya
2nd stage 29 kms via Salas
Albergue Bodenaya is without comparison the magical moment of the Camino Primitivo. A donativo albergue run by lovely David Carricondo, who gathers all pilgrims as a family. Enjoy the luxury of waking up to beautiful music and clean clothes. Book ahead on +34 645 88 89 84.
Bodenaya – Campiello
3rd stage 28 kms via Tineo
This stage offers a short cultural detour to the abandoned Obana monastery. There are couple of small waterfalls along the way. Definitely worth the detour.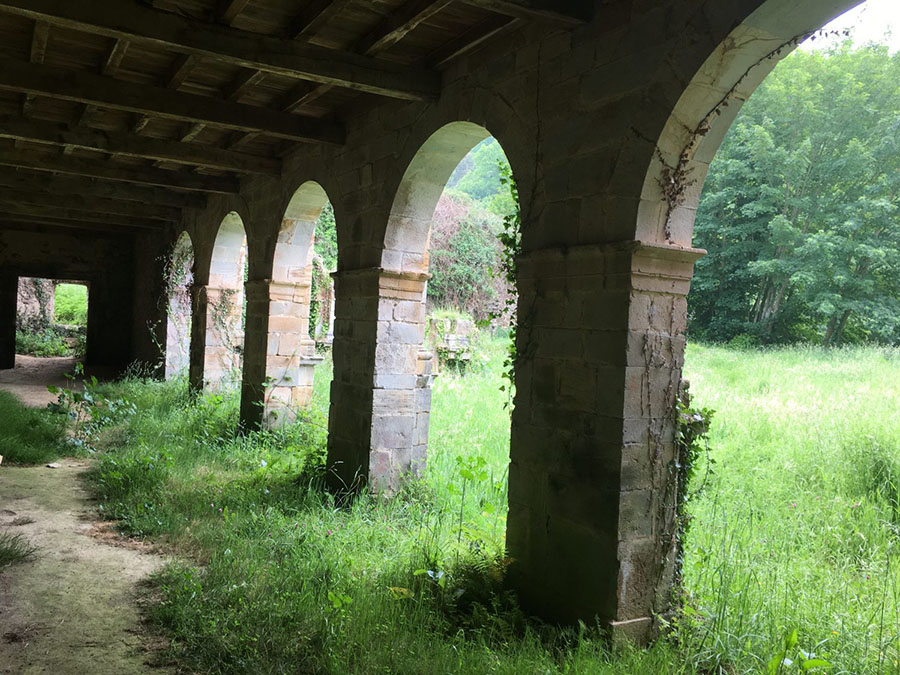 Albergue Casa Ricardo in Campiello is located in a newly restored stone building – with totally nice and functional surroundings. Pilgrims staying at Albergue Herminia across the street told me about the bad atmosphere and overpricing. On this stage I had actually reached the next hamlet, Borres. But when seeing the flies and the blood stained mattresses on the rickety, three level bunk beds, I decided to return to Campiello for the night.

Campiello – Berducedo
4th stage 27 kms via the Hospitales route
I shared a double room with a pilgrim friend above the café for 30 euros for the two of us. It was ok. There are several albergues in Berducedo. The last one, at the foot of the hill, was also good.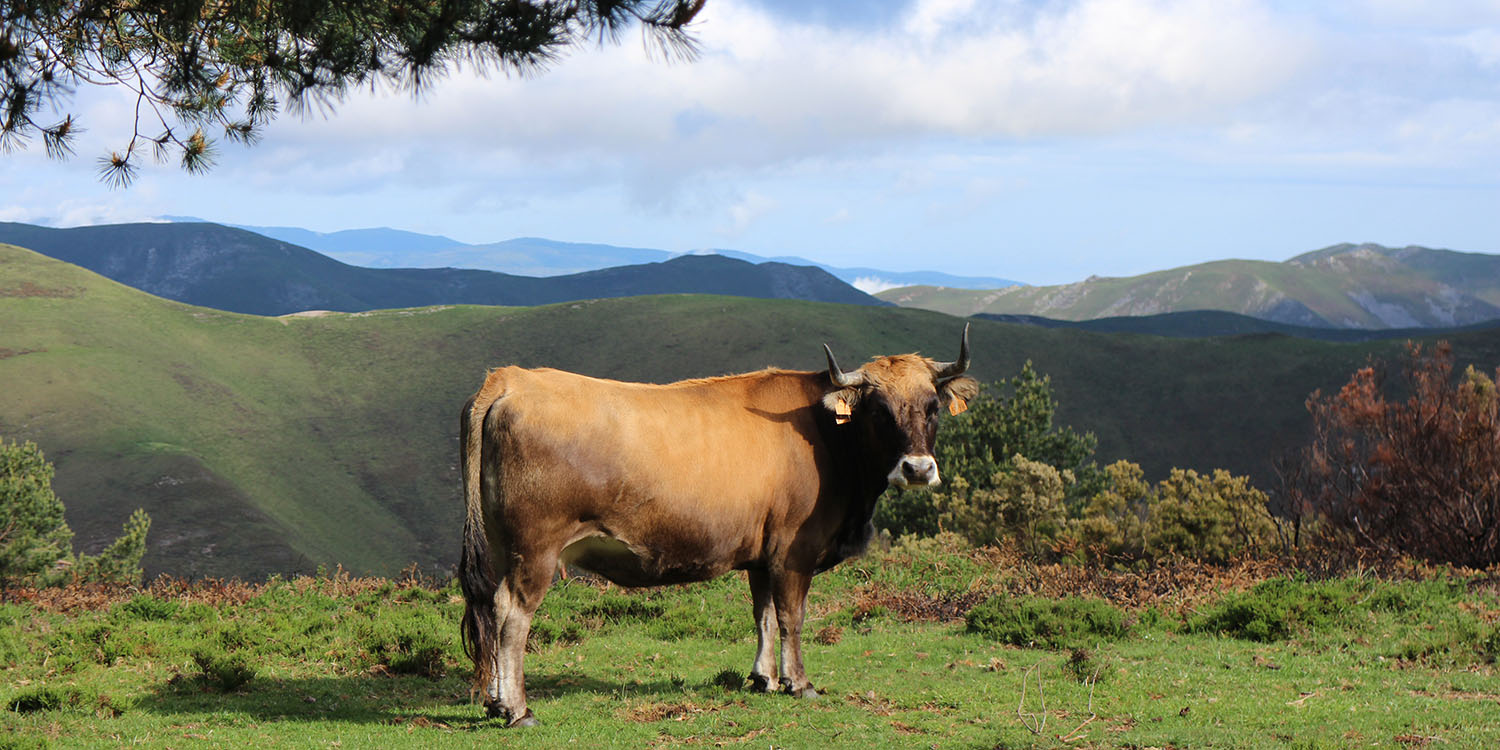 Berducedo – Castro
5th stage 26 kms via Grandas de Salime
You pass through Grandas de Salime late in this stage. Have a look at the ethnographic museum, if it's open. Be warned there is siesta from 2-4 PM. I am very happy I walked the extra short distance to Castro. The Albergue Juvenil de Castro is run by two fantastic Italian women. Wonderful place, people and home cooked Italian food.
Book ahead (11 euro) and be sure to arrive hungry. It is better to call than to mail – they don't check their mail that often.

Castro – Padrón
6. stage 22 kms via A Fonsagrada
A Fonsagrada has a public albergue and several private rooms to book as well (commercial link).
Two kms after A Fonsagrada there used to be this charming, retro styled Albergue de Peregrinos de Padrón de San Xoán, but unfortunately it has turned the keys and closed in 2019. Enjoy the pictures anyway…

The legendary albergue was run by a local policeman, Victor, who gladly drove pilgrims to the supermarket in his police car. Legendary camino moment!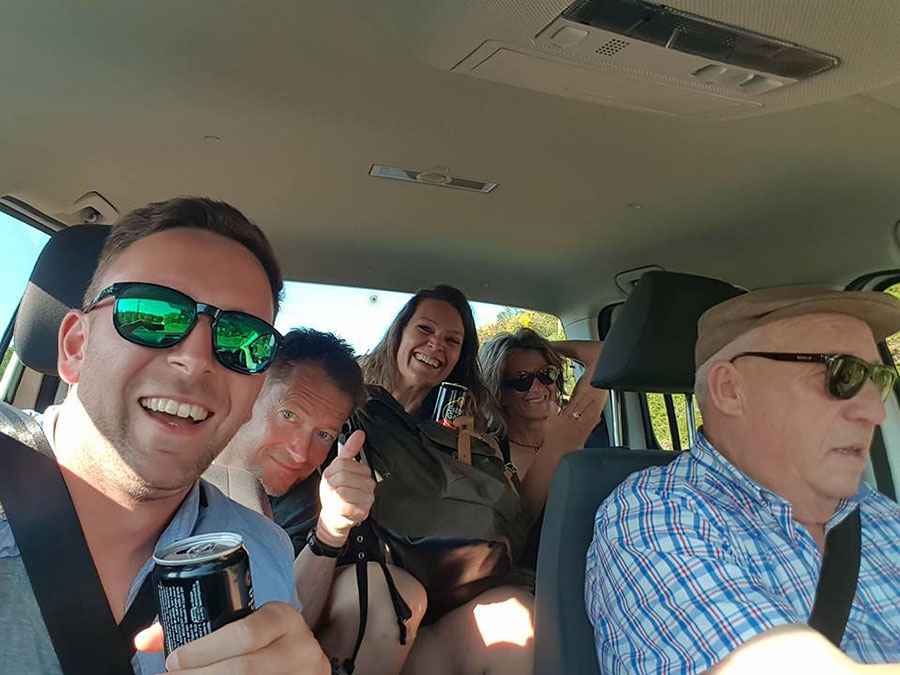 A good alternative to this stage is Albergue Pension Cantabrico (commercial link) back in A Fonsagrada.

Padrón – Castroverde
7. stage 33 kms
A modern and fancy albergue with not much atmosphere or cozy corners. The washing facilities are really good though. The very big kitchen is unfortunately almost empty. You have to be more than creative to cook anything there. We had a great time trying to cook for eight people with no utensils! Go see the town's little fountain – a funny reminder of Asturian rain:-)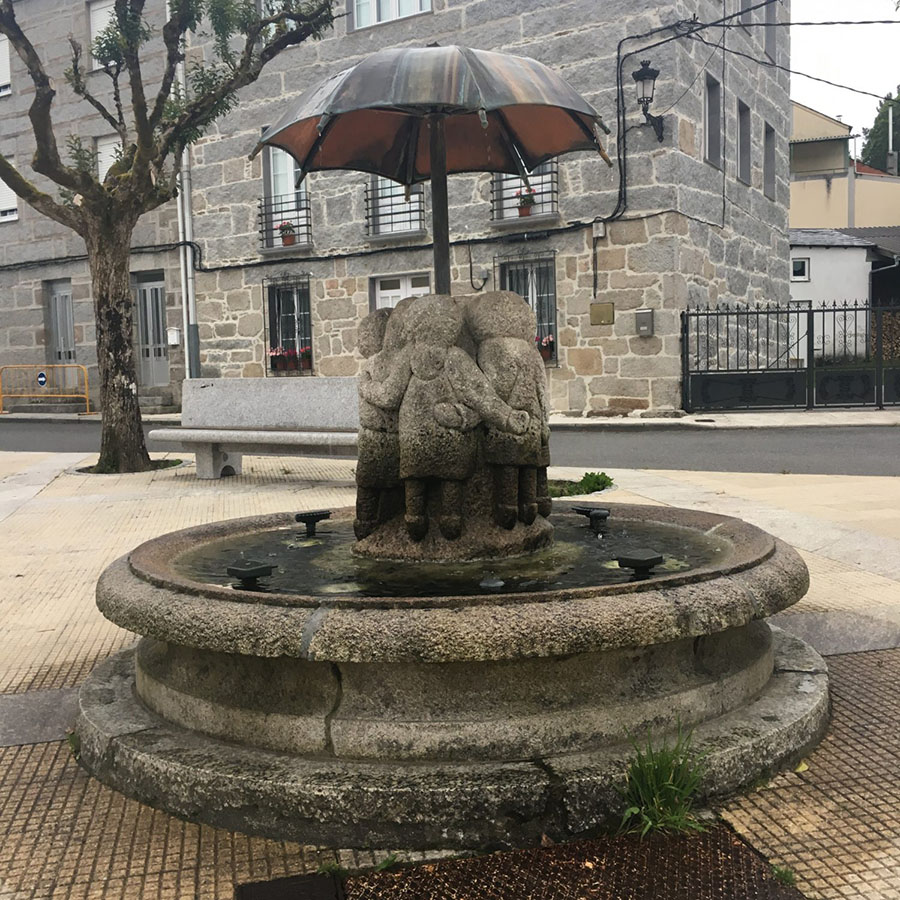 If your legs are up for a bit more walking, an alternative would be to continue for an extra 6-7 kms. A new small albergue has opened in one of the hamlets after Castroverde. It should be really good.

Castroverde – Lugo
8. stage 22 km
A flat, short and easy walk that spares you energy allowing you to explore the wonderful, historical city of Lugo. There is a public with two large dormitories. A bit too few toilets, not private baths and bad washing and (especially) drying facilities. You don't want to end up here on a rainy day… No blankets available either. If you want something else today, there are plenty of private rooms in Lugo right on the camino (commercial link)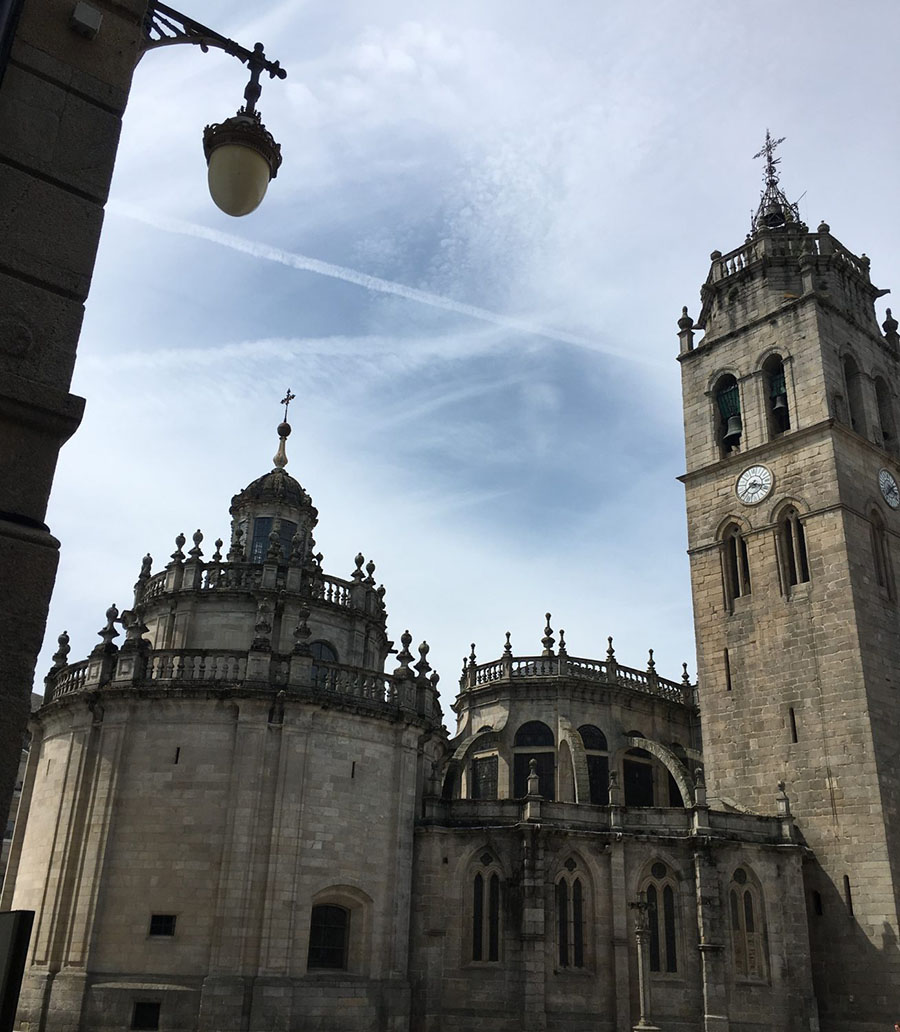 It is a must in Lugo to go get a stamp in your credential at the cathedral. We were met by an ancient dusty monk working his way around. He must have been over eighty years old. Slooooowly he opened the creaky, heavy, old drawer to get the stamp before stamping our passes in the most respectful and caring way I have ever seen. A better version of 'The Name of the Rose'! Take your time and explore the cathedral and afterwards go for a walk around the city on top of the city wall.

Lugo – As Seixas
9. stage 36 kms
Very nice architecturally interesting albergue with a nice view of the countryside. There is a small and a larger dormitorio – if you arrive early, you'll probably get the nice, small one.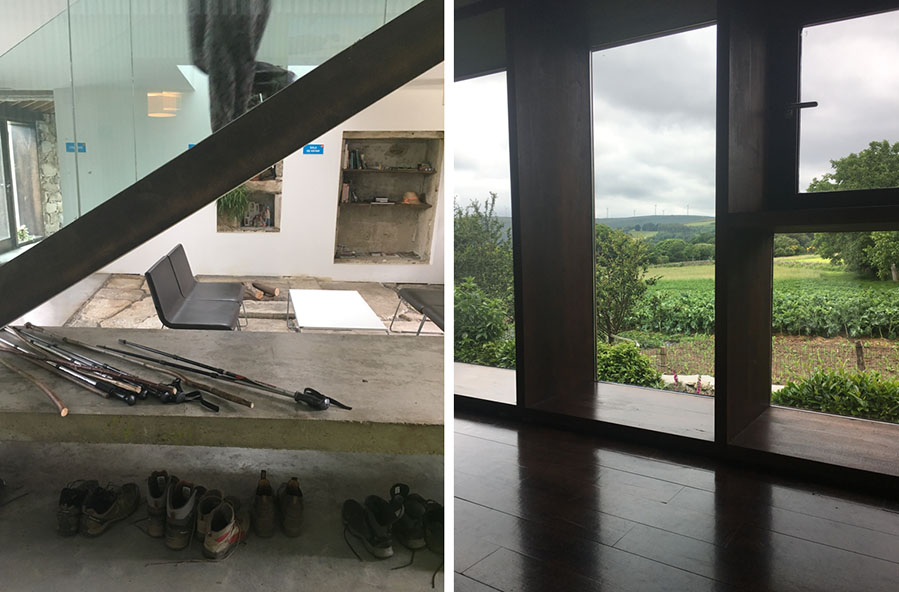 There is a café in this place which is honestly too small to be called a hamlet. The café is only open occasionally. You'll be glad to carry more than vacuum packed chocolate croissants (speaking from experience…)

As Seixas – Salceda
10. stage 41 kms
The obvious place to stop on this stage is Arzúa, which has lots of albergues and good services. I decided to keep walking for another 10-12 kms as I wanted to enjoy the afternoon peace and quiet of the Camino Francés in June.
I ended in the sparkling clean, luxurious private albergue Alborada in Salceda (commercial link). I found it to be a good deal – 12 euros in a dormitorio with 10 beds. I don't think many pilgrims have found this place (yet), because it is right next to Arzúa. The bar 200 m down the road makes fabulous langostines!

Salceda – Santiago de Compostela
11. stage 30 kms
Enjoy the last stretch toward Santiago de Compostela – a quite nice last day on a camino without too much traffic (except for pilgrim traffic!). The city starts leisurely and grows slowly on you…
It is a good idea to book a place to sleep in Santiago – check out our favorite places
What does "commercial link" mean?
Disclosure: This blog post contains commercial links. That means that if you book accommodation via the available commercial links, a small share of the payment goes to finance Camino Life. When booking through Camino Life you support our blog, and booking.com earns less. Your price remains the same.