STAGES Awesome acommodation on Camino de Santiago de Gran Canaria
Here comes our best tips for stages and acommodation along the Camino de Santiago Gran Canaria
There are no traditional pilgrim hostels (albergues) on Camino de Santiago on Gran Canaria as known from the mainland caminos. But there is a hostel, several private rooms and even a parador (luxury hotel) along the way.
How much does it cost?
On average we paid 71 euros per night for two persons.
Check out our guide to Camino de Santiago Gran Canaria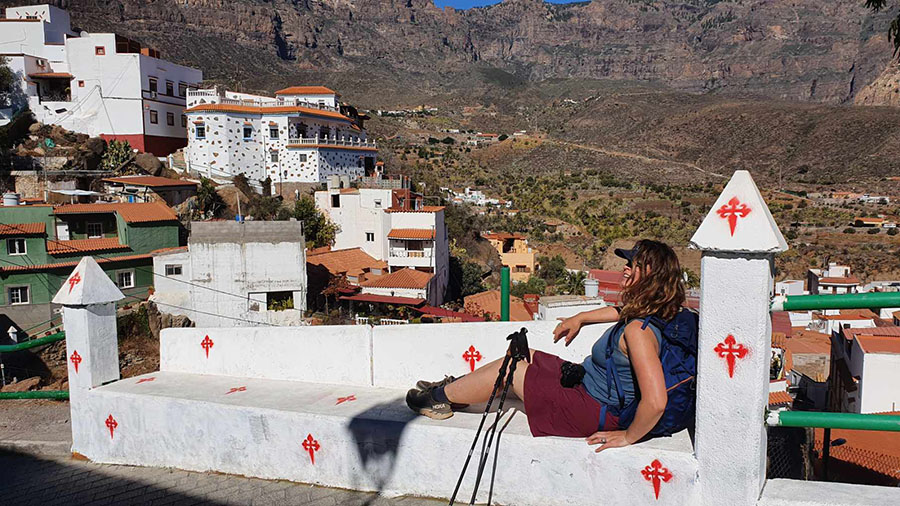 Where to stay on arrival day
On our arrival day we unfortunately ended up sleeping in Playa del Inglés SIX kilometers from start in an uncharming very touristic party area. The way to the starting point of the camino was even through a desert – an hour and a half in loose sand! That's what we call a challenging start to a camino!
There is nothing but extremely expensive hotels close to the start of the camino at lighthouse Faro de Maspalomas in the area of Maspalomas called Meloneras. If you are looking for something relatively close to the lighthouse at an ok budget, check out Bungalows Cordial Green Golf 2,7 kilometers from the lighthouse.
Stages for Camino de Santiago Gran Canaria 4 days
19 kilometers in average per day
Do you want shorter stages?
The camino in six days – 12,7 kms on average per day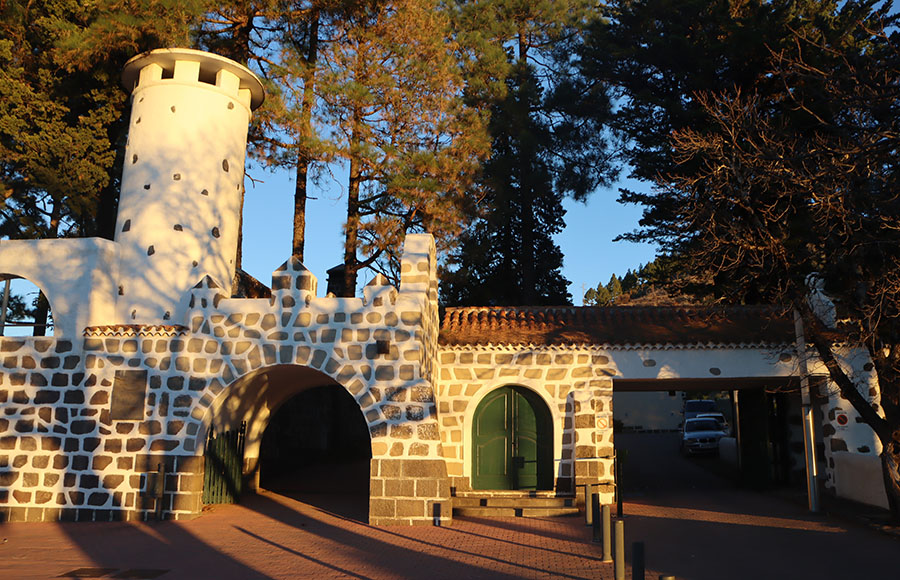 Parador de Cruz de Tejeda
What kind of acommodation is available and is it necessary to book?
This is a camino for private rooms and hotels – there are no albergues. We started booking three months ahead, and that turned out to be too late for the Christmas holidays – high season. Several of the places we wanted to stay were fully booked.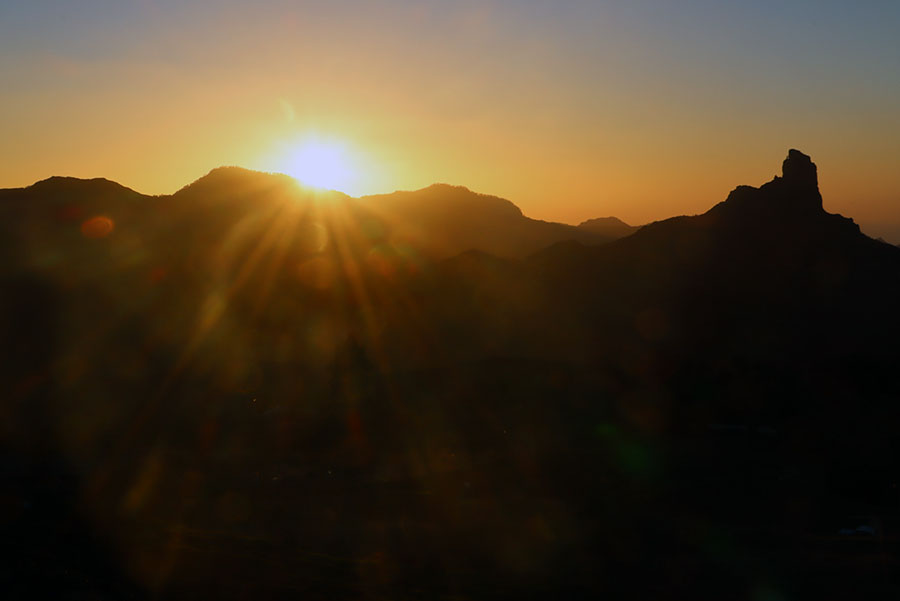 If you decide to stay at Mountain Hostel Finca La Isa, please enjoy the views for us!
Are there any pilgrims hostels – albergues?
No, Gran Canaria's camino does not have albergues like on the mainland caminos. The atmosphere of Mountain Hostel Finca La Isa is a bit camino-ish though!
You can book a bed here – 19 euros in a 4-6 bed room.
There is a very nice vegetarian common meal: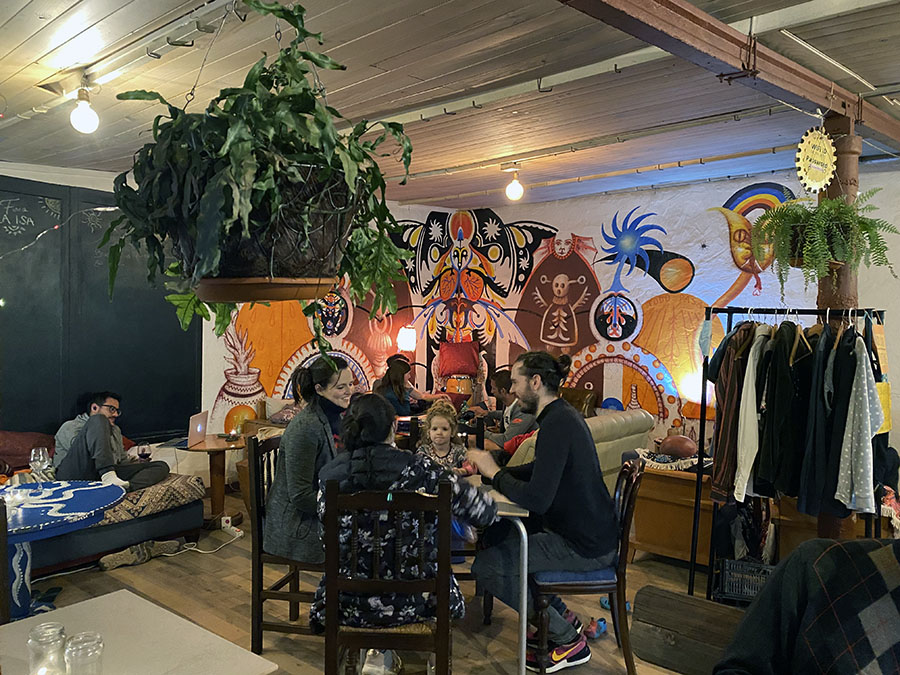 In Tunte we rented a room for 71 euros which had both a queen size bed and four extra beds. If you are six pilgrims walking together, this room is the ultimate choice to make you own albergue evening.
What does "commercial link" mean?
Disclosure: This blog post contains commercial links. That means that if you book accommodation via the available commercial links, a small share of the payment goes to finance Camino Life. When booking through Camino Life you support our blog, and booking.com earns less. Your price remains the same.